Our gardens and vistas change with each season making Lost Mountain Lodge the perfect vacation spot in Washington State at any time of year. Marvel at velvet green carpets of moss in the Hoh Rain Forest on a hot summer's day. Enjoy views of the Olympic Mountains as you sip hot cocoa and watch the first snowfall. The seven fireplaces at Lost Mountain Lodge keep you warm and cozy when it's cold outside and our refreshing mountain breezes keep the evenings cool should temperatures heat up (we rarely get above a balmy 80-degrees even in summer). Some guests won't miss the chance to hike along Hurricane Ridge in July. Others return every October to kayak the calm waters of Dungeness Bay. Some can't wait for Spring to bike along the Olympic Discovery Trail while others look forward to watching waves pound the rocks at Rialto Beach in the middle of Winter
Spring
There are so many activities in spring and summer that you could easily stay 5-nights and still wish you had stayed longer. In spring, our orchard is dressed in pink blossoms while daffodils dance around the edges of our ponds. It's the perfect weather to bring your bikes and explore the Olympic Discovery Trail or break out the golf clubs and enjoy a scenic 9 or 18-holes at the nearby Cedars at Dungeness. While it might still be soggy in Seattle or Portland, here in the rainshadow of the Olympic Mountains you can count on lots of sun breaks.
Summer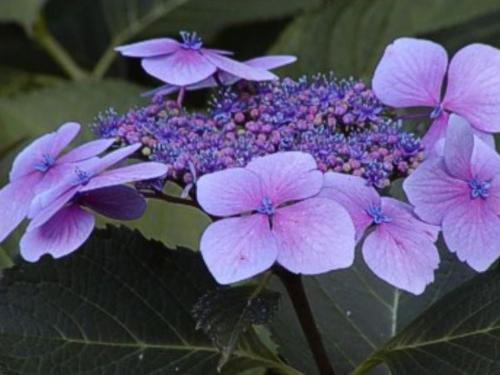 Breathe deeply and inhale the refreshing mountain air. Hike trails where wild flowers are scattered like paint splatters. Hummingbirds dart between the foxglove and day lilies here in our lush gardens of summer. Fields of fragrant lavender are woven like purple ribbons across the sunny fields of the Dungeness Valley. Take a lazy afternoon to pick lavender or berries at dozens of family-owned farms that haven't changed much in nearly 100 years. Special events include the Juan de Fuca Festival of the Arts, the Sequim Lavender Festival, and the Olympic Music Festival (Concerts in the Barn).
Indian Summer
The leaves are just beginning to turn, the mountain air is clear and crisp, and sunny warm days make September one of the best times to hike the mountain trails at the Olympic National Park. Patchwork fields of golden hay bales and tall green cornstalks cloak the valley in a magnificent harvest quilt. The Port Townsend Wooden Boat Festival draws tall ships and classic boats from around the world. Stop at a nearby winery for a lazy afternoon picnic and savor the last rays of summer sun.
Fall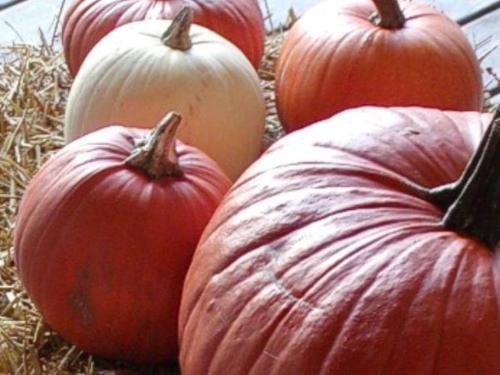 Nearby fields are full of pumpkins, brilliant fall colors create magical reflections in our three ponds and the tangy smell of wood smoke scents the air. A peaceful stillness envelops the leaf-strewn trails during one of our favorite times of year. Take a day and just meander along country back roads reminiscent of autumn in New England. Mark your calendars for theDungeness Crab & Seafood Festival, a culinary delight dedicated to our favorite crustacean.
Holiday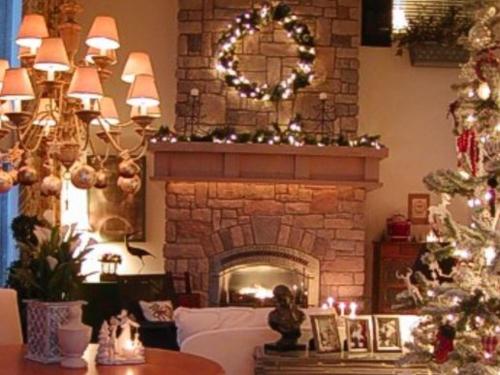 A fresh dusting of new snow blankets our mountain creating magical views in all directions. Our halls are decked for the Season with simple fir wreaths, fragrant bayberry garlands, and a spectacular 18-foot Christmas tree decorated with snow, bird nests, and shimmering glass icicles. Sit back with a cup of hot cider and watch the snow clouds crest the mountain peaks. Best of all, the aromas of nutmeg and cinnamon fill the Lodge kitchen with the welcoming spirit of the Holidays.
Winter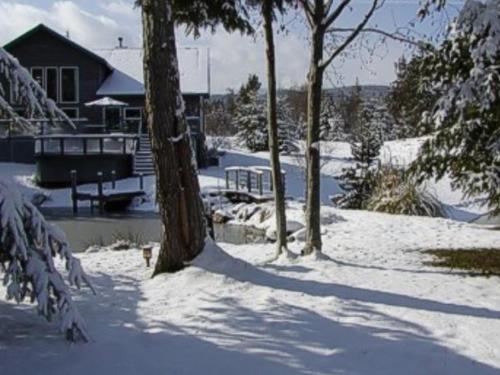 Nothing quite compares to the peaceful hush of an ancient grove of cedar and fir trees blanketed in frosty white. After a day of cross-country skiing or snow-shoeing at nearbyHurricane Ridge in the Olympic National Park, the warmth of our great stone fireplace beckons. Following a delicious dinner at a farm-to-table bistro, it's time to soak in our outdoor hydrotherapy spa while snowflakes dance all around you.